A remarkable combination of discipline, creativity and sensuality: visually,

(e)motionally, narratively, musically a subtle and vital unity.
One of the most capturing combinations of dance(r) – electronic music(ian)
I experienced in recent times.
©FoBo_ (The Netherlands)
Bagatelles is a dance creation by Enrique Tomás and Ana Morales produced with the help of the Flamenco Biennial of Netherlands. It has been premiered in 2015 at the Muziekgebouw aan 't ij Amsterdam.
Photo Galleries
Latest Remarkable Performances
2016 November Music Festival Infos here
2o15 Flamenco Dutch Biennial: Infos here.
Technical Rider
The technical rider can be downloaded here.
Introduction
The creative union of a flamenco dancer (Ana Morales) and a sound artist (Enrique Tomás) is Bagatelles, a series of dance impromptus derived from electronic art practices. A stage full of interactive objects is waiting to be animated: robots, reactive floors, digital instruments… creating new technological extensions in the poetic structure of flamenco while building unexpected sonic environments and artistic relations.
Description
The genuine and spontaneous character of flamenco appears often as a very distant matter to such a habitual element in our lives as computers or electronics. Nevertheless, its affinity for experimenting with machines and technologies on stage seems to be at least as long as Vicente Escudero's choreographies in the avant-garde Paris. Nowadays, the creative use of electronic devices have risen exceptionally the stages of Israel Galván, Andrés Marín, Estévez & Paños or in the creative processes of Barber and Cantizano among the not many others, but even in these cases, technology is not the main actor of their proposals.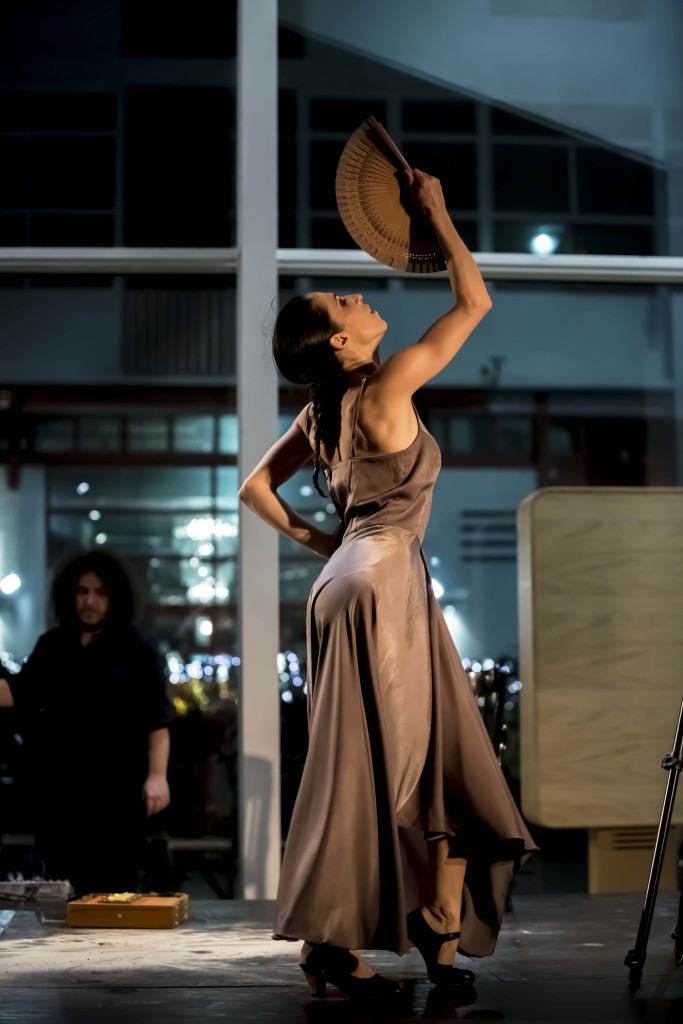 The artistic research by a sound artist (Enrique Tomás) and a flamenco dancer (Ana Morales) is condensed into a few pieces of dance that they have called bagatelles. Without a need for an entire narrative thread, each part is articulated around a different artistic concept. Topics like gender, stereotypes or multiculturalism, trigger the action on a stage that interlaces flamenco gestures with some objects derived from electronic and sound art: interactive floors, robots who can dance, augmented instruments, 3D printed records, etc.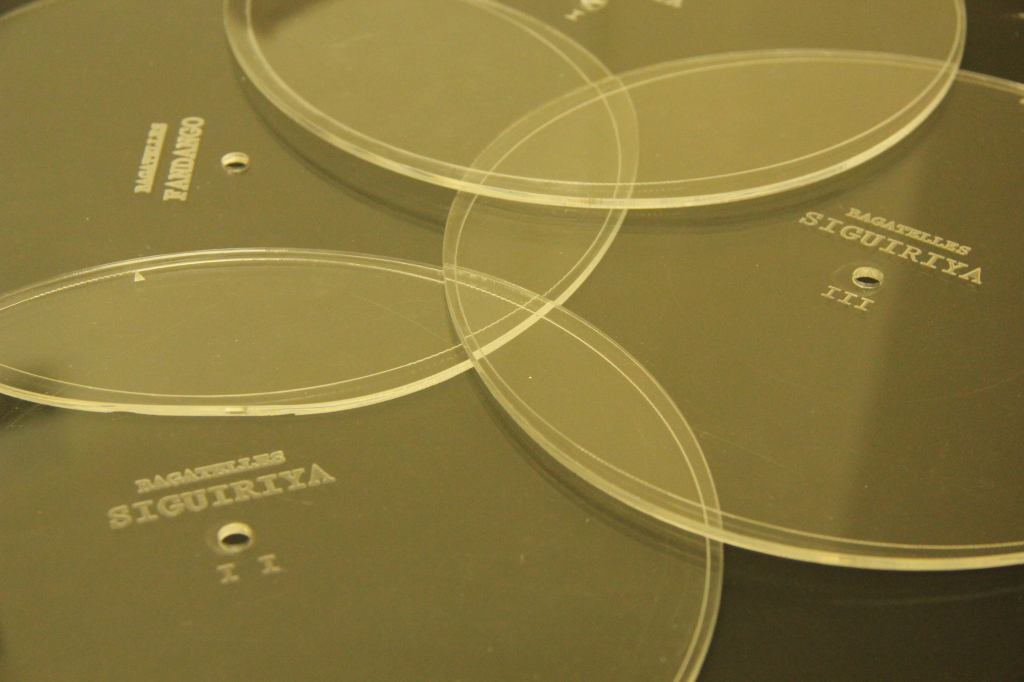 Music materials derived from experimental practices like field recordings or digital lutherie articulate the sonic results, sometimes improvised as an impromptu for flamenco expression, and sometimes through the form of classic "palos" recreated with the use of live electroacoustic music. In Bagatelles, the on-stage-action by Ana Morales is the key for exploring the subtle mechanisms that differentiate or integrate flamenco into other arts, in this case, the electronic arts. Her movements conduct us to an unexpected form of communication with technology, a place where we have not seen the genuine and spontaneous character of flamenco before.
Biographies
Ana Morales (1982) is one of the greatest promises of modern-day flamenco dance. After starting her dance training in Barcelona, at the age of sixteen she moved to Seville to study flamenco dance. After three years with the Compañía Andaluza de Danza, she performed with leading dancers like Javier la Torre, Andrés Marín and Javier Barón. She danced in Carlos Saura's film Iberia, and in 2009 received the coveted dance award at the Festival Internacional of La Unión. Her first major show 'ReciclArte' (Recycling) in which she danced in clothes made from recycled materials like sackcloth, paper etc. was choreographed by leading choreographers Estévez y Paños. At this Biennial she will appear in Los Invitados, Belén Maya's opening show in the Rotterdamse Schouwburg and at various other venues in her performance Bagatelles with the talented young sound artist Enrique Tomás from Madrid.
Enrique Tomás (1981) is a sound artist and researcher who dedicates his time to finding new ways of expression and play with sound, art and technology. His work explores the intersection between sound art, computer music, locative media and human-machine interaction. As an individual artist, Tomás' activity is centered around "ultranoise.es" and focuses on performances and installations with extreme and immersive sounds and environments. He has exhibited and performed in spaces of Ars Electronica, Sonar, SMAK, Steim, NyMusikk, Casa Encendida, LABoral, MARCO, Phonos, Bienal de Sevilla, Observatori, Steirischer Herbst, etc., and in galleries, clubs and institutions throughout Europe, Brazil and Mexico.
Credits and contributions
Ana Morales, Enrique Tomás Artistic Direction.
Ana Morales Dancing and Choreography
Enrique Tomás Music and Interactive Installations
Clemens Pichler is a musician who has helped with sound tech in our rehearsals
Jochen Zeirzer is the artist responsible of installation version of Abanico (robot)
Alberto Boem is the artist how has helped with our Laser Cut records
Until the moment Bagatelles has been supported by:
the Biennale of Flamenco of Netherlands
the Association "Verein zur Förderung spanischer Kultur" of Linz, Austria.